Orange County DUI Lawyer
Driving under the influence is the most frequently committed crime in the United States.Typically, a DUI refers to driving under the influence of alcohol, whereas a DUID refers to driving under the influence of drugs. Although they are different offenses, these crimes are treated similarly as far as penalties and court proceedings under California law. Both of these crimes are usually considered misdemeanors under California law for first-time offenders, however that should not take away from the seriousness of these charges.
If you've been arrested for driving under the influence, contact a criminal defense attorney of The SoCal Law Network. Our DUI attorneys will work tirelessly to defend your rights, get you through the legal process as smoothly as possible, while fighting and negotiate your charges and penalties.

What is the California Orange County DUI Court Process?
What exactly happens after you get arrested for drinking and driving or consuming drugs and driving? Unfortunately, those who have been arrested for a DUI face an extensive legal process on the road ahead.
After being arrested for driving under the influence of alcohol or drugs, your driver's license is immediately sent to the California DMV. Unless you request a DMV hearing within 10 days of your arrest, the DMV will automatically suspend your license. This process is completely separate from the court proceedings.
The arraignment is the first step of your court proceedings. During this hearing, the prosecutor will give you the state's first offer and an opportunity to enter a plea.
If you plead not guilty, your Laguna Hills and Orange County DUI lawyer can begin reviewing the case against you. He or she will look for any signs of flawed police investigations, inaccurate scientific calculations or faulty equipment.
Once this is complete, the proceedings will move to pre-trial motions and plea bargains. This is the phase where the attorney will argue issues with the investigation or ask for lesser charges if applicable.
Most DUI cases settle prior to trial, however there are some circumstances that warrant a trial. In this case, the court proceedings become very lengthy and complex, with a jury selection, extensive case presentation, verdict and sentencing.
Without the help of an experienced Orange County DUI lawyer, this process can quickly become overwhelming and exhausting. A Laguna Hills and Orange County DUI attorney from our firm will be able to guide you through each of these steps, advising you on what action to take every step of the way.
Why should you get an Orange County DUI lawyer?
DUI cases can be time-consuming, confusing and frustrating without the help of a lawyer. In the state of California, you will be subject to both DMV and court penalties after being charged with driving under the influence. Penalties vary between cases, however they can include a suspended license, fine, possible jail time, community service or a mandatory DUI school. A skilled Orange County criminal defense attorney from our firm can guide you through this process with ease, fighting for your rights every step of the way. Circumstances will vary depending on the details of your case, however generally, DUI lawyers can:
Represent you in court if needed.
Properly complete and file necessary paperwork.
Seamlessly walk you through each step of the process.
Attend the Admin Per Se hearing.
Formally enter your plea or argue to lessen the charges and penalties against you.
How can you find the Best DUI Lawyer in Laguna Hills?
It's important to do your research when choosing an Orange County criminal DUI lawyer to defend you. Look for lawyers that have years of experience in defending DUI offenders and a track record of success in their law careers, especially in Laguna Hills and throughout Orange County. This county is known to have some of the toughest courts in all of California, so it's essential that you have an accomplished Orange County criminal lawyer DUI lawyer from Orange County on your side. When you work with The SoCal Law Network, you'll be paired with one of the seasoned members of our team:
Peter F. Iocona – Mr. Iocona is widely considered one of the best DUI trial attorneys because of his vast knowledge and experience within the field. In fact, Mr. Iocona was selected as one of the Top 100 Trial Lawyers due to his extensive experience. He was also selected as one of the 2015 Southern California Rising Stars by Super Lawyers, one of the most highly respected attorney-rating services. Because Mr. Iocona is qualified under the National Highway Traffic Safety Administration (NHTSA) standards to administer the standardized field sobriety tests, he is incredibly knowledgeable about the test and protocol.
Alan Castillo – Mr. Castillo has worked in DUI law for well over a decade and has tried over 100 cases throughout the last two decades. During his time at the Orange County Public Defender's Office, Mr. Castillo earned a reputation of being one of the most successful trial attorneys within his unit. Because of his expertise, Mr. Castillo has lectured at seminars aimed to train other California lawyers how to handle DUI and criminal cases, including sessions at the California DUI Lawyers Association. As a member of the National Association of Criminal Defense Lawyers and the National College for DUI Defense, Mr. Castillo is regarded as one of the top negotiators of multiple offender DUI cases. His persistent and keen negotiating skills help our clients achieve the best outcome possible.
Marlo Cordero – Ms. Cordero has one of the highest success rates in motions to dismiss and suppression motions in Orange County. She is a well-respected law and motion attorney and has been cited in decisions in the California Courts of Appeal and the California State Supreme Court.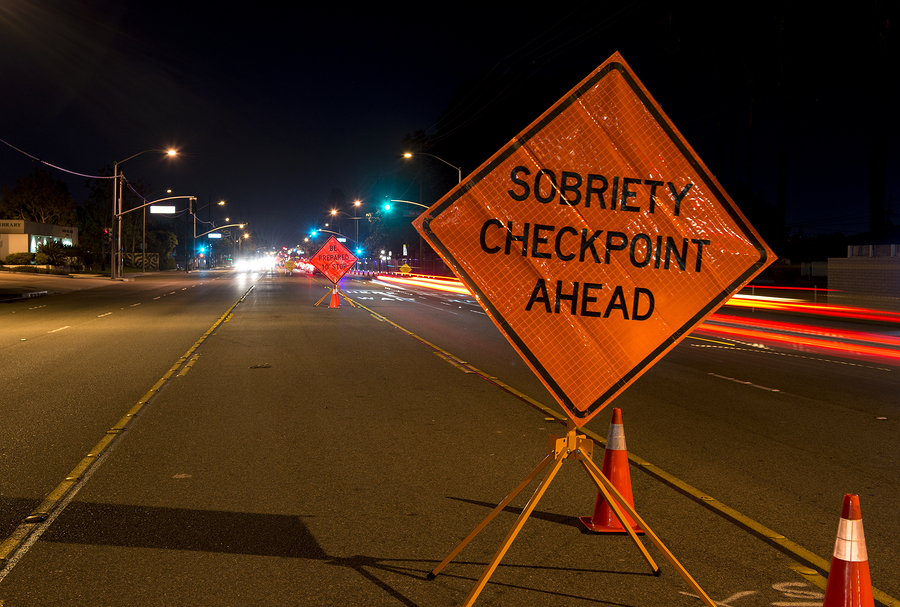 Is DUI a felony or misdemeanor?
DUI can be either a misdemeanor or a felony depending on the facts and circumstances of a case. DUI with Injury cases are more frequently charged as felonies and almost all DUI Death or DUI Manslaughter cases are charged as felonies
Are DUI checkpoints legal?
Yes, DUI Checkpoints are legal; however, they must be constructed in a certain way for them to be constitutionally permissible
Can you get DUI without a driver's license?
Yes, so long as you are driving a motor vehicle
What are the consequences of a DUI conviction?
A conviction can have an impact on a person's ability to obtain employment, immigration status, voting rights, financial aid, government benefits and result in a jail or prison sentence.
Can you get DUI for drugs?
Yes, in fact, DUI Drug Charges are becoming more and more frequent in Laguna Hills, Orange County and all throughout Southern California
How does a field sobriety test work?
Field Sobriety Tests are designed to determine whether a person is at or above 0.08% based on the accumulation of certain cues or clues – they are not a perfect measurement, however.
Do you have to take a field sobriety test?
No, Field Sobriety Tests are not mandatory.
What Are The Costs Associated With Hiring A DUI Lawyer?
Costs vary depending on the specific situation and your past criminal record. Although the initial consultation with a sex crimes lawyer is free, rates will be discussed prior to you hiring our team to defend you in your criminal case. Orange County criminal defense attorney Criminal defense attorneys often will either charge a flat fee, but sometimes or an hourly rate is appropriate. Clients with no prior DUI record and few (if any) disputed facts about the case will pay less than repeat offender clients, since these cases are more complex. If there were any disputed facts, casualties or injuries as a result of your DUI, the case could go to trial, resulting in higher lawyer fees.
Were you arrested for driving under the influence? Contact The SoCal Law Network to speak with a skilled Laguna Hills and Orange County criminal defense attorney to defend you. Call 949-305-7995 to schedule a free consultation.
For more information, speak to a sex crimes attorney today.