Orange County Expungement Lawyer
In today's world, public records searches are accessible with just a few clicks of the mouse, meaning future employers can easily look up your criminal record. Because having prior convictions could negatively impact your future chances at securing employment, many people choose to file a motion to expunge their records. California criminal records do not disappear on their own after a certain amount of time. These convictions can follow you for a lifetime, so it's important that you file an Orange County expungement motion as soon as you are eligible to do so.

Can You Expunge Your Record Without An Expungement Attorney?
Yes and no. Individuals are allowed to file for expungement on their own, however it is a difficult and time-consuming process that is made much easier and less stressful for the defendant with a lawyer's help.
Attorneys may be aware of loopholes or laws that could benefit your specific case that you may not know of, including packaging all of your expungement motions into one to expedite the process. In some cases, the judge will need to be convinced that you are worthy of an expungement. Lawyers at The SoCal Law Network will not back down from pleading your case and persuading the judge to grant your motion. In fact, a DUI attorney on our team, Marlo Cordero, is one of the most talented law and motion attorneys in the state of California. Ms. Cordero is no stranger to filing motions, having been cited in decisions in the California Courts of Appeal and the California State Supreme Court.
What Is An Expungement in California?
An expungement refers to a motion filed in the courts to dismiss criminal convictions from California criminal records. Although anexpungement does not seal or erase your record, it does permanently change it for your benefit. If you have been granted an expungement, your record will reflect that any felony or misdemeanor charges have been dismissed. In short, although the criminal charge remains on your record, it will show that it has now been dismissed, and therefore cannot be used against you for employment purposes.
If you or a loved one is hoping to expunge your criminal records, don't attempt to file a petition without the help of our experienced Laguna Hills criminal expungement lawyers. Call 949-305-7995 to schedule a free consultation today.
Why Should You Want An Expungement?
Many people are curious as to why they should pursue an expungement if their record will not be wiped clean regardless. There are two main reasons why you should contact The SoCal Law Network to help you with your expungement, including:
Your record will look better than it did before since it will show that the charges were dismissed.
After an expungement, you can answer on any application that asks if you have a prior criminal conviction on your record.
Unfortunately, even if your record is expunged, you will not be able to overturn a driver's license suspension or revocation, earn rights to carry or possess a firearm, or end your registration as a sex offender. Convictions that have been dismissed as a result of expungement may still count against you when a judge considers your record for any future convictions that may occur. Remember, an expungement is not wiping the slate clean.
Although many people become frustrated that the criminal charge still exists on their California criminal records, it's important to recognize the positive impact that an expungement will have on your future. Not only will an expungement in California better your chances at securing future employment, it may also help you obtain professional licenses or join organizations that you would not be able to otherwise.
How Can You Get Your Record Expunged?
In California, you may be eligible to have your record expunged as long as you:
Completed any probation that you were required to do.
Are not currently facing criminal charges, on probation for criminal charges or serving a sentence for criminal charges.
However, even if you did violate probation, you still may have a chance to expunge your records. In these cases, the court may decide to hold a hearing to determine whether or not you should be eligible to expunge your record. The decision may be based on a number of factors such as your criminal history, overall probation adherence and severity of past convictions. During this hearing, defendants may bring up information to prove that they are worthy of the expungement including their efforts to find a job, support their family and have strong community ties. The judge may be looking for proof that the individual has rehabilitated back into the community after being convicted.
How an Orange County Expungement Lawyer Can Help
If at any time you were sent to California state prison as a result of a conviction or probation violation, you may not be eligible for expungement. In addition, certain crimes cannot be expunged from your record including sodomy with a child, lewd acts with a child, statutory rape, and oral copulation with a child.
Once you have determined that you are eligible for expungement, you must file the necessary paperwork with the court by the mandated deadlines and attend the expungement hearing. Because the paperwork can be filled with legal lingo and confusing to many people, it's recommended to reach out for help from an experienced Laguna Hills and Orange County criminal expungement lawyer. These criminal defense attorneys cannot only help you file the paperwork, but also represent you in court, presenting a strong argument for your expungement to be granted.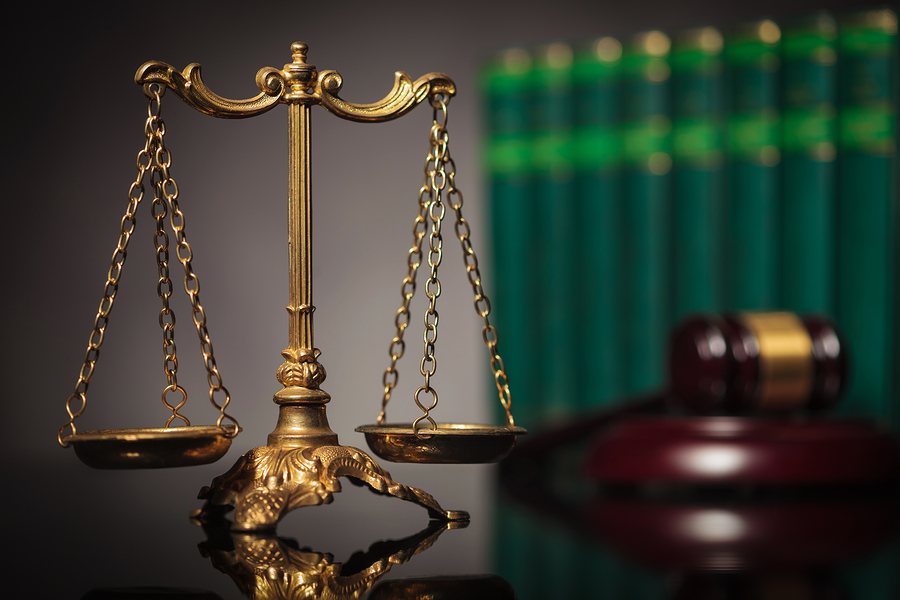 Who can get their record expunged?
Almost anyone. Most crimes can be expunged if the person successfully completes probation
How does the process for expungement work?
A motion to expunge must be filed.
How long does an expungement take?
The time to obtain an expungement depends on the type of crime being expunged.
Why would an expungement be denied?
Violations of probation are the most common reasons expungements are denied.
After an expungement, who can view my record?
Any and all law enforcement officers and/or state and federal licensing agencies, as well as any private company that deals with government security clearances.
What is the difference between getting your record sealed or expunged?
A record that is "sealed" usually cannot be viewed by anyone; however, expungements can be viewed by any and all law enforcement officers and/or state and federal licensing agencies, as well as any private company that deals with government security clearances.
How Much Does An Expungement Lawyer Cost?
A consultation with a Laguna Hills and Orange County expungement lawyer from The SoCal Law Network is always free for potential clients. Specific rates will be discussed with you prior to beginning work on your case. Drug possession lawyers typically charge a flat fee, however in some cases an hourly rate is more appropriate.
Hoping to expunge your criminal record? Contact the team at The SoCal Law Network to speak with a highly skilled criminal attorneys to assist with your court proceedings. Call 949-305-7995 to schedule a free consultation with a drug possession lawyer today.