Legal Services For Clients Accused of Drug Possession In Orange County
Orange County Drug Attorney – Protecting The Rights Of Clients Throughout Southern California
Our award-winning lawyers have nearly five decades of combined experience.

We pride ourselves on taking an aggressive approach to protecting our clients' rights.

As one of the best law firms in Orange County, our attorneys have received dozens of positive reviews from former clients which has helped us earn

The Socal Law Network

5.0

/5.0 stars – based on

6

reviews.

A top lawyer from our law firm can ensure that your rights are not violated at any point during the legal process.

An attorney from The SoCal Law Network will discuss your legal options in great detail before developing a solid defense strategy for your case.
Drug crimes, whether it is a misdemeanor drug possession or felony drug trafficking charge, are aggressively prosecuted in Laguna Hills and throughout Orange County. In fact, Orange County has a reputation for being incredibly strict and conservative when it comes to pursuing criminal charges.
Don't face the Orange County courts alone. If you've been charged with a narcotic crime, contact The SoCal Law Network to have a skilled Laguna Hills criminal defense attorney begin working on your case as soon as possible.

Why Should I Hire A Laguna Hills Drug Possession Lawyer?
Being charged with possession of drugs or drug trafficking can be overwhelming and stressful for both you and your loved ones. Having a drug defense attorney by your side can help you understand the charges, what defenses are available, the possible plea bargains and what to expect if you are convicted.
Some defendants wrongly assume that their charges are minor and they therefore don't need assistance from a lawyer. However, having a skilled Laguna Hills and Orange County drug possession lawyer on your side can only benefit your case. Attorneys will work to prepare a defense based on the details of your case. Some common defenses are:
The controlled substances were not yours.
You were not aware that you had controlled substances.
The police falsified evidence.
The search of your property or person was done illegally.
If you were charged with drug trafficking or intent to sell, lawyers could argue that the drugs were for personal use only.
Because of the seriousness of these charges, it's essential that you hire a lawyer who can help you fight against receiving the harshest penalties. Our team of knowledgeable Orange County narcotic defense attorneys will closely examine your case to determine an appropriate defense, and then fiercely defend your rights to obtain the best possible outcome.
What Are The Drug Possession Laws in California?
The majority of drug possession cases in the state of California are classified as felonies, however there are some exceptions. Drug possession charges that are considered misdemeanors include:
Possession of marijuana
Possession of drug paraphernalia
Being under the influence of drugs
Although possession of marijuana is a misdemeanor, possession of any other type of drug such as cocaine, meth, heroin or prescription drugs is considered a felony. If convicted, the court may look at your past record, what type of narcotic you had in your possession and how much of it you had to determine a sentence. Because these charges are felonies, you may face mandatory prison time, however you may be given an alternative sentence such as:
Drug court –This is a one-year program where you will be given random drug tests, attend counseling, and learn about the 12-step program.
Proposition 36 –You will participate in a drug treatment program instead of being incarcerated. Typically, this is given to individuals with nonviolent drug charges and no prior record.
Deferred Entry of Judgment –This diversion program is for individuals who wish to plead guilty and are first-time offenders. You will be required to go through six months of treatment and have to remain free from other arrests for 12 months. After the 12-month period is over, your case is dismissed.
Besides these basic drug possession charges, you may also be charged with drug possession with the intent to sell. According to the California Health and Safety Code, it is a felony to possess controlled substances with the intent to sell to others. How can someone be charged with the intent to sell? The prosecution will typically charge individuals with drug possession with the intent to sell when one or more of these "indicia of sales" is present:
A large quantity of a controlled substance that is more than any one individual would typically use.
Scales used to weigh controlled substances.
A large amount of cash.
Small bags used to package controlled substances for sale in small quantities.
If you have been charged with narcotic possession with the intent to sell, you may face between 2 to 4 years in county jail along with a possible maximum fine of $20,000.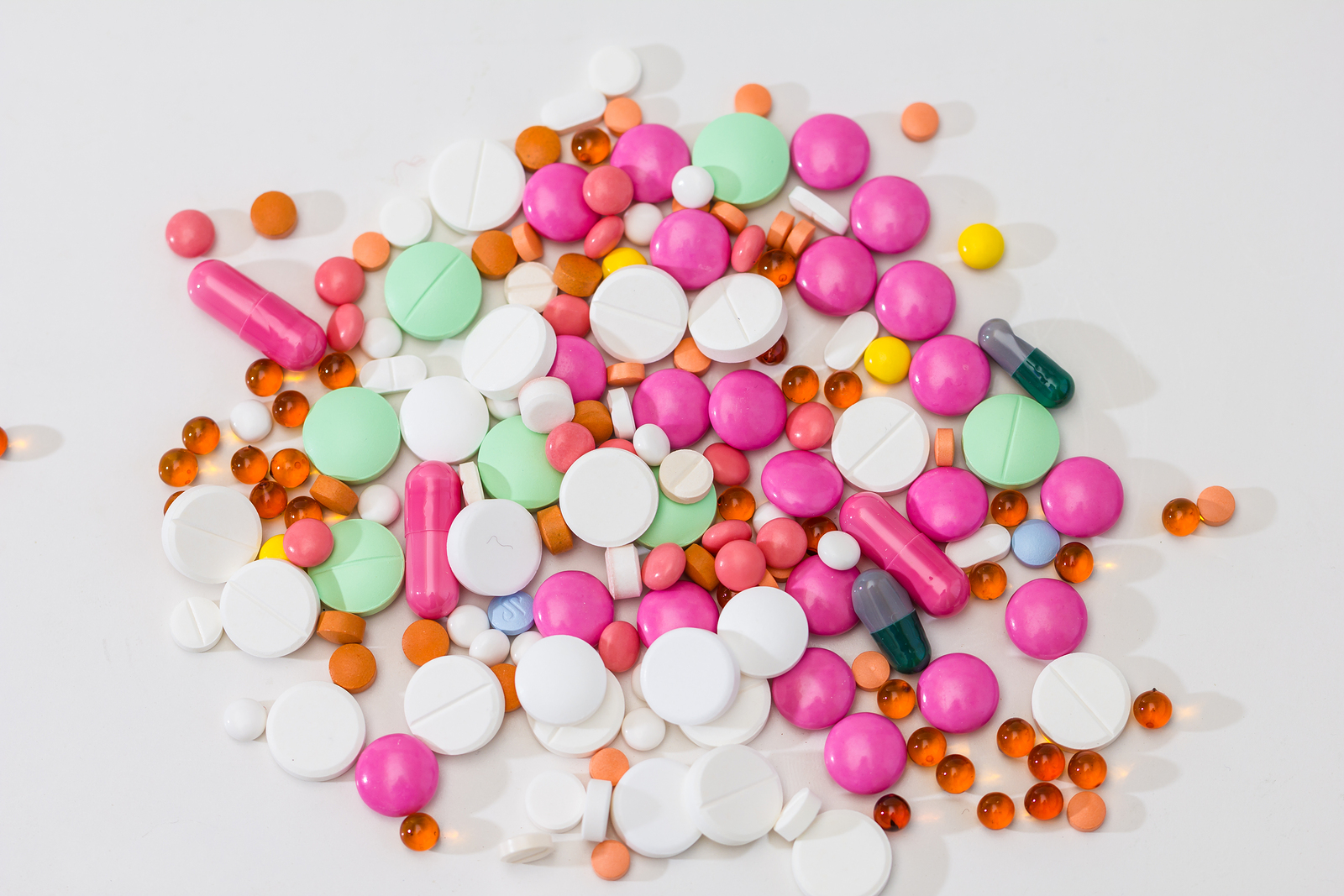 What Are The Drug Trafficking Laws in California?
Drug trafficking, the act of selling, transporting, distributing, importing or exporting controlled substances, is also a felony under California law. Even if you have not personally trafficked drugs, you could be charged with drug trafficking if you helped someone else do so. If convicted, the penalties may vary greatly depending on a number of factors including but not limited to:
Your prior criminal record.
The quantity of controlled substances.
Whether you sold to or solicited a minor.
Whether you sold or distributed controlled substances across California county lines.
If you sold within a certain distance from a narcotic treatment center, homeless shelter or rehab/detox facility.
In most cases, you may face up a jail sentence of up to 9 years as well as a maximum possible fine of $20,000.
Many people charged with drug trafficking may face federal as well as state charges. Federal officials may get involved with your case if:
You have trafficked a large quantity of controlled substances.
You have distributed controlled substances across state or national borders.
You are believed to have trafficked in a High Intensity Drug Trafficking Area (HIDTA).
Federal charges may have harsher penalties than state charges, including longer prison sentences and higher fines, however the consequences greatly differ between cases.
Are drug charges considered violent crimes?
No, not typically, unless it is a violent drug dealer or involves the sales of drugs to children
Are drug crimes federal or state?
Both. Some drugs crimes are state crimes and some are federal crimes
What constitutes felony drug charges?
Typically, the quantity determines whether it will be filed as a misdemeanor or felony
What are the differences between drug trafficking versus possession with intent?
Trafficking usually involves the cultivation, manufacturing, distribution, transport and sale of a drug or drugs, while possession with intent to sell is one component of drug trafficking; but could be determine strictly by the amount of drugs a person possesses
How does a criminal defense attorney fight a drug possession charge?
This depends on the facts and circumstance of the charges or allegations
When should I hire a DUI attorney if arrested on drug charges?
Anytime a person is arrested on drug charges, they should hire an attorney
What are the potential consequences of conviction?
A conviction can have an impact on a person's ability to obtain employment, immigration status, voting rights, financial aid, government benefits and result in a jail or prison sentence.
How Much Does A Drug Possession Attorney Cost?
At The SoCal Law Network, we always offer potential clients the chance to have a free consultation with our team to discuss the specifics of the case. If you decide to hire our team, we will always discuss rates with you before beginning any work to make sure you are comfortable with the fees. Most Laguna Hills and Orange County narcotic possession attorneys typically charge a flat fee, however in some cases an hourly rate is more appropriate, especially when there are a number of complexities involved in the case.
Have you been charged with drug trafficking or narcotic possession? Contact the team at The SoCal Law Network to speak with a highly skilled Orange County drug possession lawyer to defend you against the charges. Call 949-305-7995 to schedule a free consultation today.